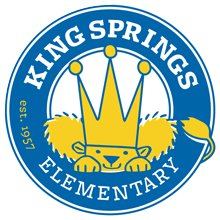 If you're moving to Atlanta with your family or looking to start one after you relocate, greater Atlanta school districts will play a major role in your Atlanta real estate search. Your area schools are essentially a second home to your kids, where they'll grow, learn and socialize. In fact, some Atlanta home purchase decisions are actually made based on the quality of area schools.
This week, we'd like to feature one of the area's best schools: King Springs Elementary School in Smyrna, Georgia.
King Springs Elementary School is one of Georgia's top-rated schools. Here are some quick facts about King Springs Elementary:
Classes range from pre-K to 5th grade
900 students total
Student-faculty ratio is 13:1
King Springs proudly participates in STEM, a curriculum educating students in four specific disciplines — science, technology, engineering and mathematics
Ranks higher than 89% of elementary schools in Georgia
Students average 86.79% in Elementary School Test Scores
Ranks 9/10 on several reputable online school ratings sites
Has many special programs, like the King Springs Bird Project which allows students to participate in a Cornell Lab of Ornithology program that studies local birds

Parental involvement is key at any elementary school, and King Springs is known for its active PTA organization. Students graduating from King Springs feed into Griffin Middle School, then on to Campbell High–both are excellent schools.
If you like "small town" atmosphere close to the city, this part of Smyrna is the really place for you. About 10 miles northwest of the city, it's boasts 33 acres of public parks, the Village Green Community Center, where the library and arboretum are located, in addition to great shopping and restaurants. Smyrna has excellent community spirit as well, featuring comfortable, quiet neighborhoods where kids ride bikes and neighbors stay in touch.
In this Cobb County school district, you'll find a wide range of home types, condos, new homes, existing homes with current-listing prices ranging from the mid-$200's to the mid-$600's. Real estate industry estimates predict this home market will go up 4.6% in the next year, so this is a good time to buy. Here is a rundown of current listings in the area.
Cobb County holds a special place in my heart not only because I have sold 40+ homes in the area but I was also a resident. If I can help you in any way with your decision to buy or sell a house in the area feel free to contact me or call directly at 678-758-1069 with any questions.
As always, if you have questions about the King Springs School district or any other great Atlanta neighborhood, you may also click any of the chat buttons we have placed so shamelessly around the web site… or just click here to chat now.